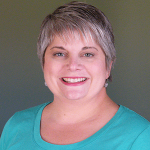 Hi! I'm Frances. Thank you for taking the time to visit my website! It started out as an online scrapbook about a hodge podge of topics, including stories about my craft projects and Rick Springfield obsession, but in March 2014 I attended a meeting and things haven't been the same since.
Telling the story of schools in Cecil County
When I responded to a Facebook post from Cecil County Public Schools seeking volunteers to speak to the Cecil County Council in support of school funding, I was only planning on investing one evening. Show up, say a few words, and leave.
But it quickly became clear that I needed to do more. I had to tell the story of public education in Cecil County and hope that those who heard it cared enough to speak up in support.
In the absence of strong, vocal support from the community, our schools were being deprived of necessary funding by a county government that was being swayed by a loud and angry few.
I have a blog and I'm not afraid to use it
Lots of people were talking about budgets and needs but there wasn't much meaningful communication going on. The school system tried to communicate their needs to the system's families but the data was too complex for most of us to understand. Without advocacy from the community, the schools and the county were at an impasse.
When I spoke to the county council that night, I specifically advocated for funding related to Perryville High School, where our sons' were students. During the conversation, I realized our county council wasn't familiar with the school's facilities. It was time to bring Perryville High School to them.
Over the next week or so, I took photos around the grounds of the school and started posting them on this website. I trekked to high schools in Rising Sun and North East to document their facilities, and show everyone that this was a county-wide problem. In fact, one of the taglines I used was "This isn't just about Perryville & it's not just about sports."
And, as luck would have it, the track at Perryville High School was condemned within a few weeks of my first post. The state champion track team couldn't host a home meet.
That poured gasoline on the fire!
We packed county council meetings and flooded email boxes and Perryville got a new track that summer.
The story continues
Almost two years later, I'm still writing stories about our schools and the conversations around education funding have a different tone.
How often do
I
post?
Since this site now focuses on stories related to education in Cecil County, I usually post in fits and starts. There are lots of articles posted from January to June when the county budget is being negotiated and just a few posted during the second half of the year. You can follow my Facebook page for news and events in and around Cecil County year round.
My day job
I'm a content marketer for a food ingredient company near Baltimore. You can learn more about me on Linkedin.